Features of the Business, IT/AI Systems Field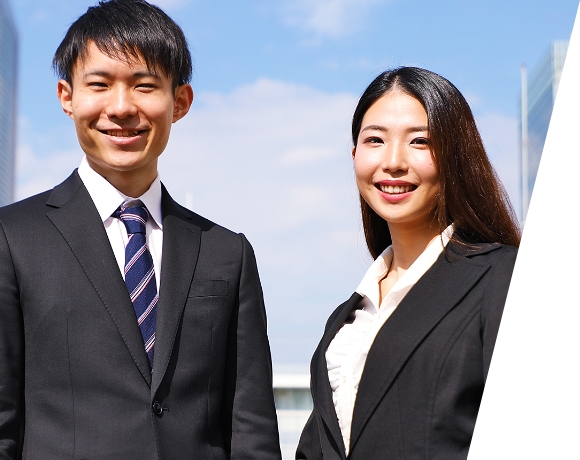 Business Management Department
Acquiring advanced business qualifications will help you in your job search.
Acquire the skills necessary for "successful management" and connect them to your desired future by finding a job, going on to higher education, and starting a business.
Major

Business Management Major
Distribution and Marketing Major
Real Estate/FP Major

Accounting Finance Major
Global Business Major

Occupation

President/Manager
Business Consultant
Store Operation Management
Trade Affairs
Overseas Sales
Planning Manager
Finance/Accounting

Trading Company/Manufacturer
Real Estate Business
Merchandiser
Small Business Doctor
Real Estate Broker
Financial Planner, etc.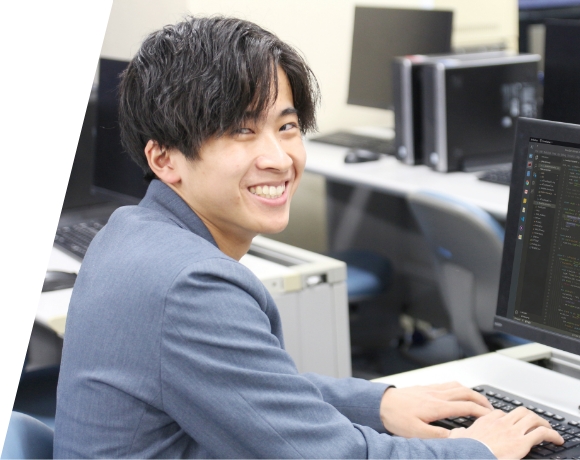 IT Business Department
Even if you don't have any programming experience, you can acquire program development skills with peace of mind. In classes in collaboration with companies, you will naturally acquire not only specialized skills but also Japanese. We aim to become an IT professional who can play an active role in various industries.
Major

Occupation

System Engineer
Programmer
Web Designer
Server Engineer

Network Engineer
Web Programmer
Database Engineer, etc.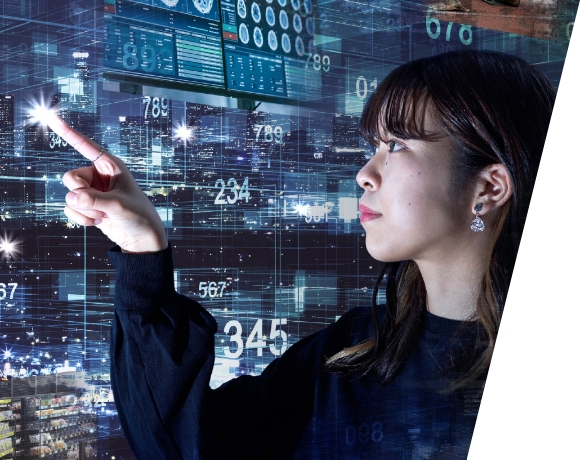 AI Systems Department
We will acquire the ability to utilize AI related to our future social life and work, and the development skills of systems that make use of the characteristics of AI.
Major

AI Engineer Major
Data Science Major

Occupation

AI Engineer
Data Scientist
AI Planner
IoT Engineer

Data Analyst
Data Marketer
AI Consultants, etc.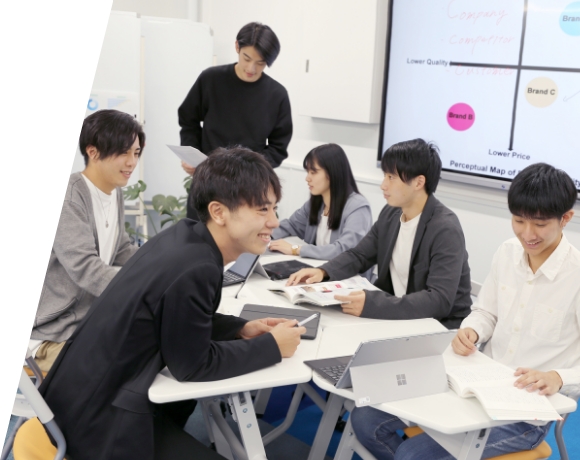 Business Design Department
Through practical classes in collaboration with many companies and regions, students acquire the ability to find and solve problems in companies and regions.
We aim to plan, propose, and start new businesses and products that will lead to the resolution of social issues.
Major

Occupation

Entrepreneur/President/Manager
Creator
Facilitator
Coordinator

Product Planning
Consultant
Manager etc.
Trends among international students in the
Business, IT/AI Field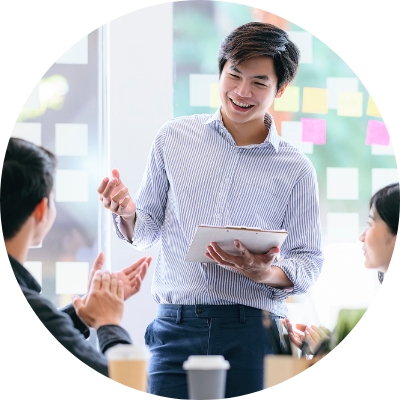 Let's acquire the sought-after 
business skills, coding skills, 
and analytical skills that are in demand everywhere!
Recommended for you if you are someone who
Want to start their own company
Want to create software, websites, and systems
Want to control AI
List of Business, IT/AI Schools
More about the Akademeia 21st Century
​
Consultation is available!
​
​
Feel free to contact us!
We are accepting inquiries
 24/7 
 all year!