Features of the Hotels, Travel Services Field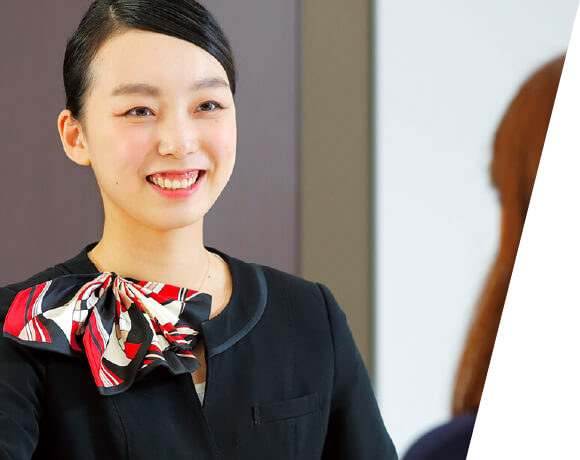 Hotel Department
We aim to become a professional with deep knowledge and skills in order to play an active role in the hotel industry, which requires high-level customer service manners that can be used by all customers and attentive service techniques.
Major

Hotel Management Major
Hotel Front Major
Theme Park & Resort Hotel Major

Restaurant Service & Bartender Major
Hospitality Business Major

Occupation

Front Desk Staff
Bell Staff
Door Staff
Concierge

Bartender
Restaurant Staff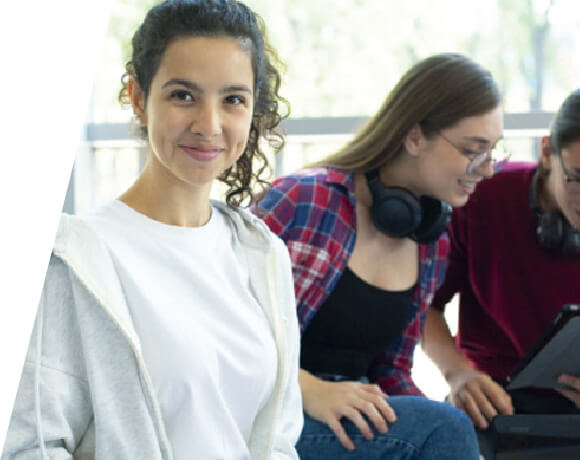 Tourism Business Department
We develop personnel with a rich international sense who have acquired not only language skills, but also hospitality that can be used in any country in the world. You can learn high-quality services from instructors who can correspond to students of various nationalities.
Major

Japanese-Chinese Interpretation Course
International Tourism Service Course
Business Japanese Course

Occupation

Interpreter Guide
Hotelier
Travel Arrangements
Tour Planner

Tour Conductor
Grand Staff
Salesperson (duty-free shop, etc.)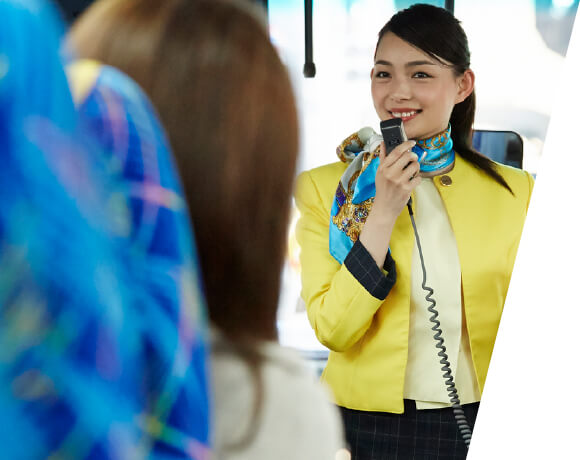 Travel Department
After solidifying the foundation of the travel industry, it is divided into desired fields. You can participate in projects in collaboration with various companies and regions, and take highly specialized classes that correspond to the times.
Major

Travel Major
Tourism Management Major

Tour Conductor Major
Visit Japan Major

Occupation

Travel Sales Staff
Counter Staff
Tour Conductor

Tour Planner
Inbound Staff
Bus Guide, etc.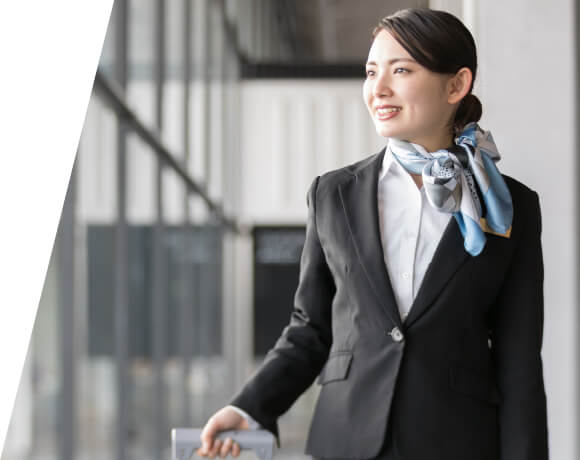 Airline Department
In addition to the English skills necessary for employment in the aviation industry, you can learn languages such as Chinese and Korean. You will also learn manners and hospitality which is mandatory to have to have this career.
Major

Grand Staff Course
Cabin Attendant Course
Ground Handling Course

Occupation

Cabin Attendant
Grand Staff

Ground Handling Staff
Information Staff, etc.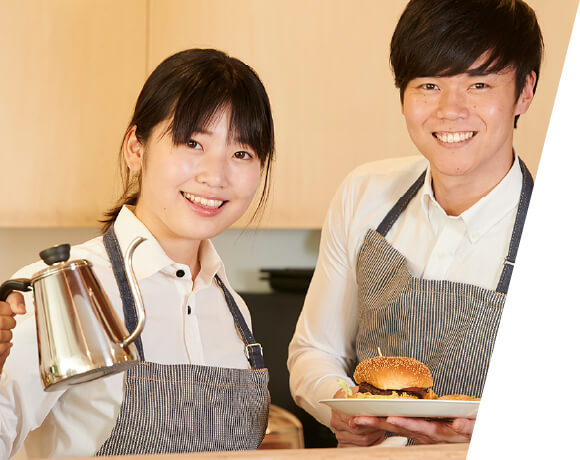 Food Creation Department
In addition to simply learning techniques and knowledge of cooking, we will also tackle food-related issues through collaboration events with the farmers and companies.
Major

Patissier Major
Barista & Cafe Produce Major

Occupation

Cafe Owner
Food Stylist
Food Coordinator
Restaurant Manager
Pastry Chef
Trends among international students in 
the Hotel, Travel Services Field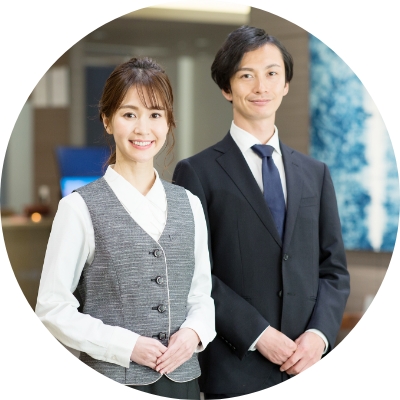 Let's create an impression with Japanese hospitality!
​
Recommended for you if you are someone who
Want to please people
Like Japanese hospitality
Want to make the most of hospitality in the world or in their home country
List of Hotel, Travel Services Schools
More about the Akademeia 21st Century
​
Consultation is available!
​
​
Feel free to contact us!
We are accepting inquiries
 24/7 
 all year!