Features of Photography, Videography, Music Lighting systems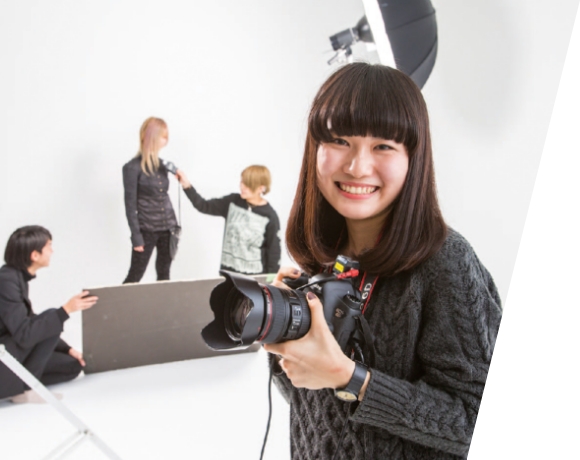 Photography Department
With a new curriculum tailored to the times, we will develop reliable human resources who can meet the needs of the industry.
Major

Photographer Course
Commercial Photo Course
Fashion Photo Course
Live Photo Course

Sports Photography Course
Bridal Photo Course
Business Photography Course
Creative Photo Course

Occupation

Fashion Photographer
Commercial Photographer
Magazine Photographer
Photo Artist
Architecture Photographer

Photo Videographer
Movie Photographer
Sports Photographer
Bridal Photographer
Photo Retoucher etc.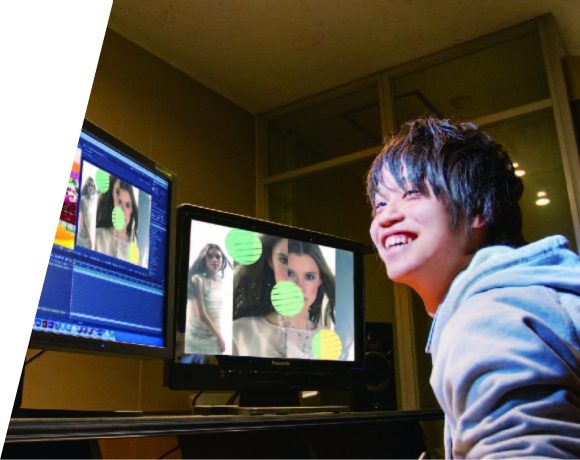 Broadcasting Department (Videography)
In the Department of Visual Arts, students acquire basic knowledge and skills common to the broadcasting, film, and video industries in the first semester of their first year.
Major

Video Director Course
Music Video Course
Video VFX/3DCG course
Variety Show Course
Drama Course

Live Broadcast Technology Course
Audiovisual Course
Film Director Course
Film Technology Course

Occupation

Photographer
Director
Editing Operator
Video Engineer
VFX Compositor
Colorist
CG Creator
Screenwriter

Film Director
Production Progress
Audio
Recording
Illumination
Scripter
CM Director
Subtitle/Title Design etc.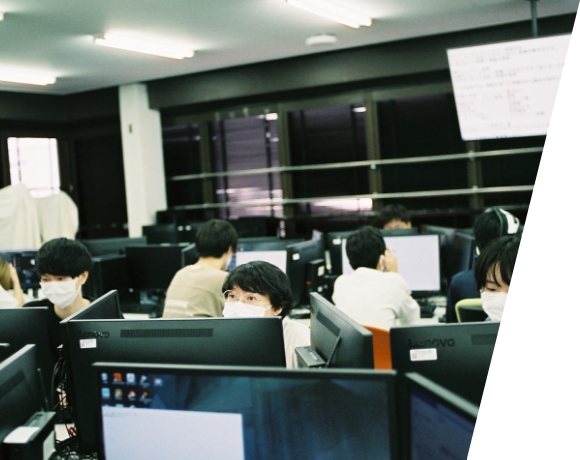 Visual Image Design Department
Through the production of works, you will learn to identify what exactly you want to do. By teaching the basics and advanced skills of videography, we train creators who always give people a "surprise" and "impression" in the world of TV, movies, and promotional videos.
Major

Motion Graphics Major
Video Creator Major

Occupation

3DCG Modeler
3DCG Background Modeler
3DCG Animator
Rigger

Effects Artist
Compositor
Motion Graphics Designer
2DCG Designer, etc.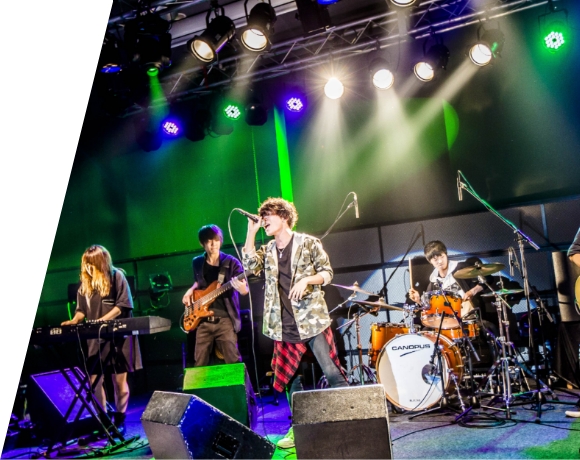 General Music Department
Focusing mainly on practical training, we provide direct guidance in small groups from professionals who are active on the front lines of the industry.
With facilities and environments that are thoroughly conscious of the field, we will lead you to human resources who can immediately work in the field.
Major

PA Course
Lighting Course
Recording course
Sound Creator Course
Vocal Course

Guitar Course
Base Course
Drum Course
Keyboard Course

Occupation

PA Engineer
Lighting Operator
Recording Engineer
Sound Creator
Composer/Arranger
Music Director

Vocalist
Lyricist
Guitarist
Bassist
Drummer
Keyboardist etc.
Trends among international students in the 
Photography, Videography, Music Lighting System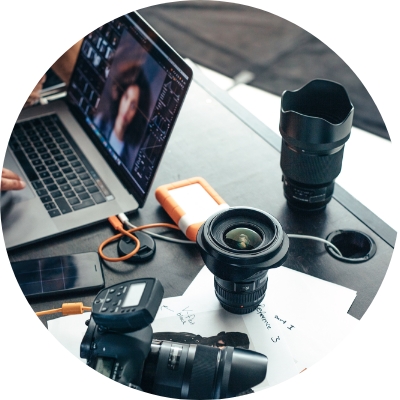 Study related to photographers, cameramen, video creators, 
and sound and stage lighting in
 the entertainment industry.
Recommended for you if you are someone who
Want to be involved in the entertainment industry as 
photographers, cameramen, video creators, and sound and stage lighting professionals
Want to work with celebrities and talents
Want to enjoy the stage
List of Photography, Videography, Music Lighting Schools
More about the Akademeia 21st Century
​
Consultation is available!
​
​
Feel free to contact us!
We are accepting inquiries
 24/7 
 all year!