Features of Manga, Anime, Games Field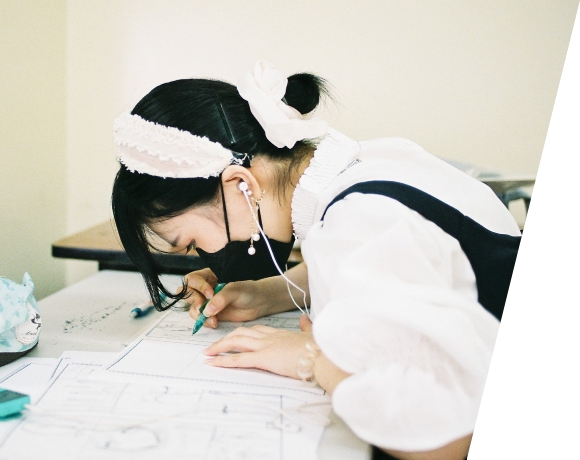 Manga Department
Based on individual instruction, we will start with the basics necessary for manga production and develop it into practice. We will develop manga artists full of individuality who have not only a sense of drawing but also storytelling.
Major

Manga Major
Digital Manga Major
Manga Story Major

Occupation

Manga Artist
Cartoon Assistant
Publication
Subculture Business
Character Designer

Author
Web Manga Artist
Illustrator
Picture Book Authors, etc.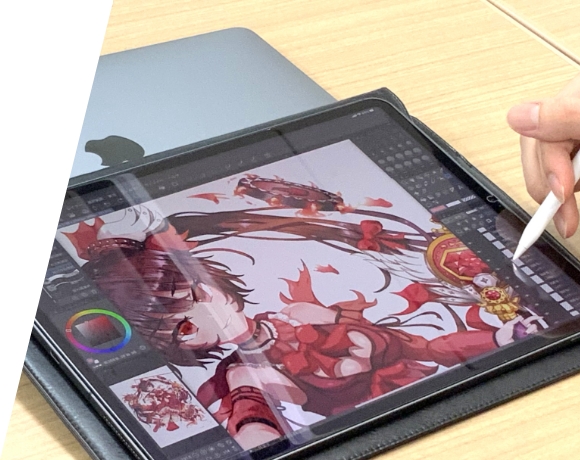 Comic Illustration Department
Based on the Japanese pop culture of Manga, Game, and Anime, Comic Illustration is expanding the playing field to various media. In this department, classes that develop various abilities such as how to polish ideas as well as the drawing skills that are essential for illustration production are offered.
Major

Comic Illustration Major
Comic Character Major

Occupation

Comic Illustrator
2D Graphics
Art Director
Manga Artist

Character Designer
Illustrator
Collectibles Designer
Concept Artist etc.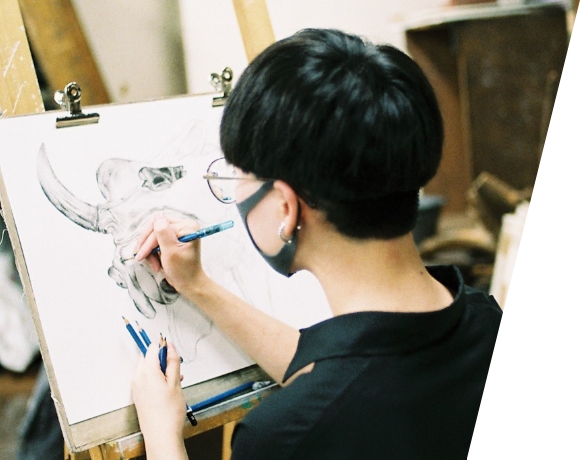 Illustration Department
Illustrations are widely used in various media as a means of helping people to communicate. In the Illustration department, students acquire specialized knowledge according to their field of study.
Major

Illustration Major
Digital Illustration Major
Game Illustration Major

Media Illustration Major
Character Illustration Major
Picture Book Creation Major

Occupation

Illustrator
Game Illustrator
Picture Book Writer
Concept Artist

Character Designer
2DCG Graphic
Container Writer
DTP Operator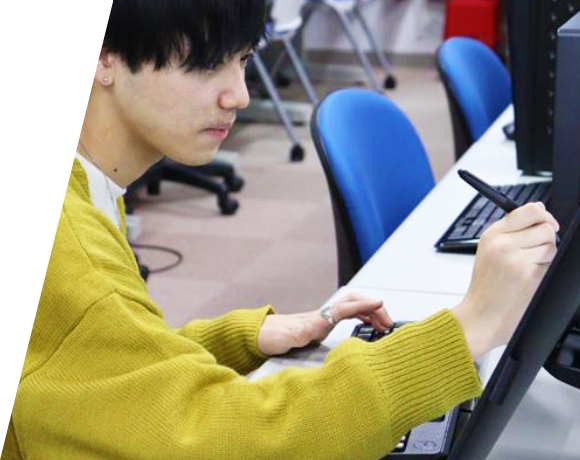 General Animation Department
Animation is a field of expression that is also called a comprehensive art. A large number of staff are required to complete the process by combining a wide variety of techniques. This is an environment where you can concentrate on making anime with friends who want to make anime and work in anime.
Major

Comprehensive Animation Major
Hybrid Animator Major
Anime CG Major
3DCG/VFX Major

Occupation

      
Animator
Anime Director
Production Progress
Staging
Finisher
Character Designer

CG Animator
Digital Photography
Background Art
CG/VFX Artist
Compositor
Effects Artist, etc.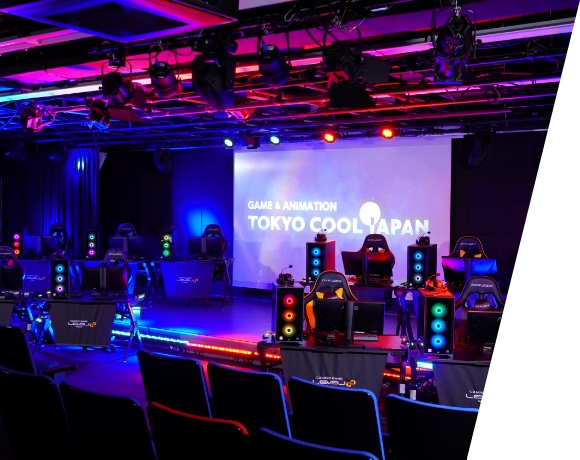 General Game Department
Aiming to be a game creator, a writer or designer, a player... Divided into majors based on the field you are aiming for, you will develop your individuality and strengths while getting closer to your dream stage.
Major

Esports Major
Game Programmer Major
Game Graphic Designer Major
Game 3DCG Designer Major

Sound Designer Major
Game Planner Major
Game Writer Major

Occupation

Game Programmer
Web Programmer
Game Sound Creator
3DCG Modeler
E-Sports Pro Gamer
E-Sports Event Staff

E-Sports Writer
Game Distributor
Game Commentator
Event MC
Game Magazine Writer
Game Planner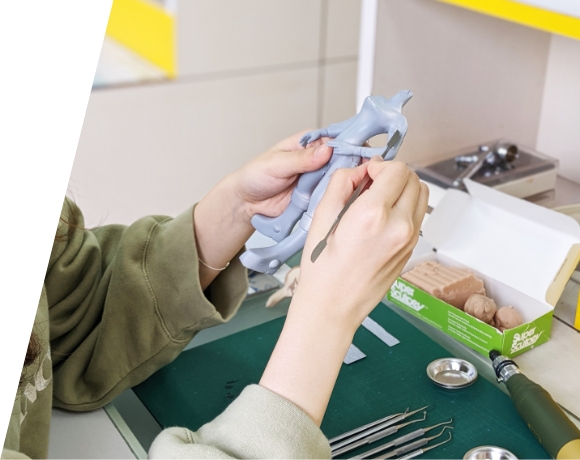 Figure Design Department
Direct guidance from top professionals in the industry. In addition to "full digital" skills, you will also learn "analog" skills that differ depending on your individual ability. Participate in the Wonder Festival held twice a year to improve your skills.
Major

Character Figure Major
Character Toy Major
Digital Sculptor Major

Occupation

Sculptor
Toy Designer
Finisher (Colored)

3D Character Designer
3D Modeler
Duplication Staff
Trends among international students in the ​​
Manga, Anime, Games Field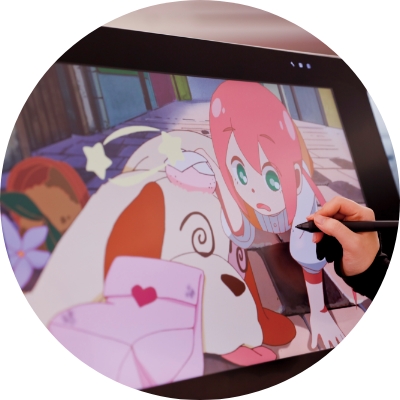 Let's study fields that can only 
be learned in Japan!
Recommended for you if you are someone who
Enjoy anime and games
Want a job that concentrates on anime/game design and programming
Like Japanese subculture
List of Manga, Anime, Games schools
More about the Akademeia 21st Century
​
Consultation is available!
​
​
Feel free to contact us!
We are accepting inquiries
 24/7 
 all year!