Features of the Fashion Design, 
Special Effect Makeup Field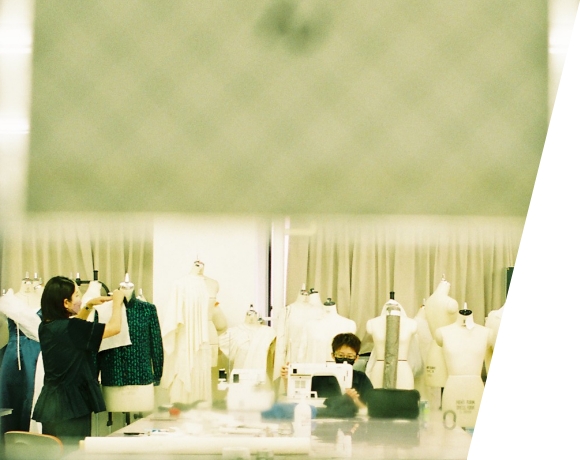 Fashion Design Department
Students learn about the ever-changing fashion industry using the latest digital technology (DX).
Incorporating the background and trends of the times, we cultivate specialists who will acquire an attractive and unique design sense and create next-generation modes.
Major

Fashion Design Major
Costume Design Major

Fashion Distribution Major
Used clothes and Select shop Major

Occupation

Fashion Designer
Pattern Maker
Stylist
Miscellaneous Goods Designer

Buyer
Shop Clerk
Makeup Artist
Manicurist etc.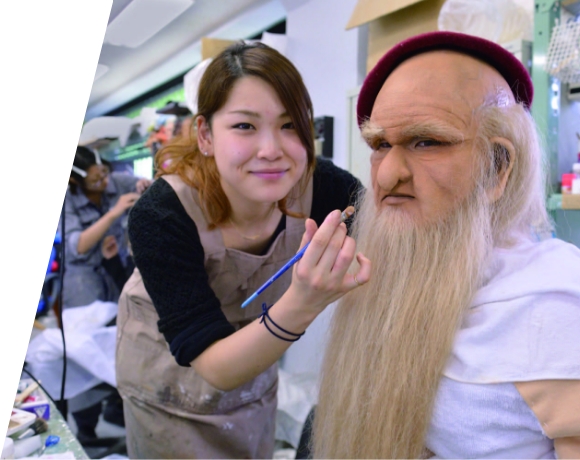 Special Effects Makeup Department
Two years to thoroughly shape the ideas that come to mind
In order to acquire the skills required in the industry we aim for in the future, we have organized a curriculum for each course.
Not only can you acquire skills, but you can also learn while being conscious of the work you will do after graduation.
Major

Special Makeup Effects Course
Video/Stage Makeup Course
Special Modeling Course

Occupation

Special Makeup Artist
Art Production Company Staff
Hair Makeup Artist
Movie Makeup Staff
TV Makeup Staff

Stage Makeup Staff
Figure Sculptor Makeup Staff
Special Modeling Company Staff
Special Modeling Modeler etc.
Trends among international students in the
 Fashion Design, Special Effect Makeup Field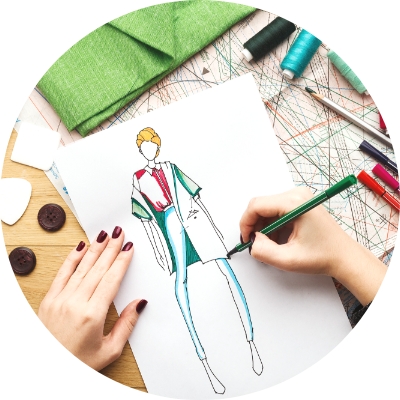 Study to pursue a career in
the fashion and 
entertainment industries!
Recommended for you if you are someone who
Like Japanese style fashion design
Want to impress people
List of Fashion Design, Special Effect Makeup Field Schools
More about the Akademeia 21st Century
​
Consultation is available!
​
​
Feel free to contact us!
We are accepting inquiries
 24/7 
 all year!